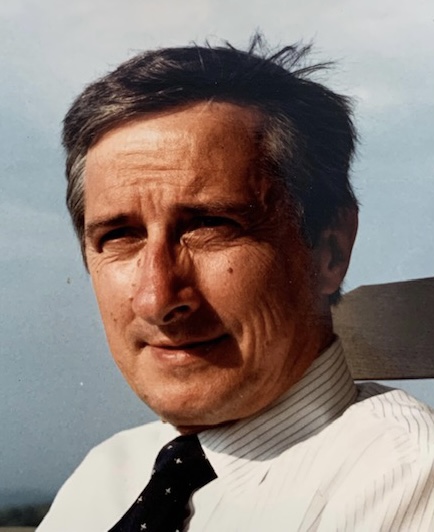 John "Jack" Card of Harrington Park, New Jersey, passed away peacefully surrounded by loved ones on June 9, 2022. He was 88.

Born in Susquehanna, Pennsylvania, John graduated from Laurel Hill Academy and served in the U.S. Navy from 1952-1956. He graduated from Columbia University in New York with a degree in Mathematics.

A prolific writer, John published manuals worldwide for clients such as the Defense Intelligence Agency and Johnson & Johnson. As the founder and owner of Corporation Behavior, he provided analytical development and managerial services to companies including the American Red Cross, Florida Steel, and Sperry's Marine Division.

A passionate believer in public service, John was a Captain of the Harrington Park Volunteer Ambulance Corps and a member for more than 25 years. For 12 of those years, he also worked as a paramedic. In retirement, he continued his love of writing in the form of two mystery novels.

John's love and pride for his family knew no bounds. Predeceased by Enid, his beloved wife of 48 years, John will be deeply missed by his four children, Jacqueline Christie, Diane Bise, Jennifer Card, and James Card; his grandchildren Charles, Stacey, Christine, and Natalie; and his great-grandchildren, Charles, Aubrey, and Ethan. He leaves behind many cousins, including Pauline LeStrange, Joan Janicelli, and Jane Grasgruber, who thought of him as their older brother.

The Master of Ceremonies for many family events, John is lovingly remembered for his mischievous humor, generosity, and kindness. Nothing made him happier than being surrounded by his loved ones, his dog Oberon, and eating ice cream from Lambs Dairy.

A service will take place on Saturday, June 25th, 2022 at 10am at St. John's Cemetery, Susquehanna, Pennsylvania. In lieu of flowers, please consider a donation to the Harrington Park Volunteer Ambulance Corps, or the Susquehanna chapter of the American Legion Post 86.