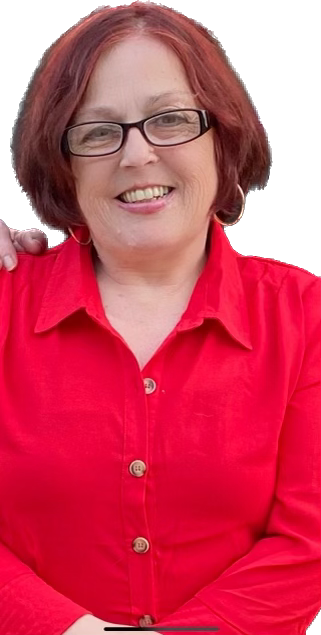 Margaret Ann McTigue, 60 of Miami Florida passed away on Wednesday, November 23, 2022 after a brief illness. Cherished daughter of Terence G. McTigue and the late Mary V. McTigue. Beloved sister of Terence and wife Liz, Mary (McTigue) Donohue, Kevin and wife Sharyn and Barbara and husband Bill Berrigan. Loving and proud aunt of Jimmy, Brian, Taylor, Kelly, Ciara, Fiona, Shannon, Brendan and Ryan. Also survived by many loving relatives and dear friends. She is predeceased by her mother, Mary Veronica McTigue; maternal grandparents Margaret May McCann and James Lawrence McCann and paternal grandmother Bridget McTigue.
She was born on July 14, 1962 at Fitch Memorial Hospital, Bronx, NY. The family moved to Rockland County and she attended St. Paul's School in Valley Cottage, NY and graduated from Rosary Academy High School, Sparkill, NY June of 1980. A Bachelor of Science in Education and Gerontology was awarded from Saint Thomas Aquinas College in January of 1985 and was the first of several degrees Margaret would earn. She valued education and believed in continually expanding her knowledge and skills in order to be of greater service to others and to help them lead more productive and fulfilling lives. A Master of Science in Education from Long Island University, Sparkill, NY in June 1988 was the next feather in her cap! Being the over-achiever that she was, Margaret then earned a Master of Art in Clinical Psychology from Long Island University, Dobbs Ferry, NY in January 1998. Not only did she earn four degrees but she was at the top of her class each time!
Margaret was a Mental Health Care Professional and cared deeply about her work. She worked at Abbott House and ARC of Westchester where she put everything into her consumers. She moved to Miami over a decade ago and most recently worked as a Counselor of Student Services at the J.C. Bermudez Doral Senior High School. As someone who devoted her life to the care of children, families and adults with intellectual and developmental disabilities, it was an honor to have her article, "A "Heroed Generation" The Challenge of Caring for Both a Child with an ASD and Aging Parents." published in Autism Spectrum News in 2009.
"Margie" had a knack for remembering everything and could always be counted on to regale a crowd with her keen memory of a notorious story or provide valuable family history that most had forgotten. She remembered what was important about you and to you and made sure to reach out accordingly to make sure you felt special. In keeping with her kind, generous and empathetic nature, her corneas were donated in order to give sight to someone in need. Her nieces and nephews brought her so much joy. She took every opportunity to shower them with love and affection. She loved them as if they were her own. Her passing has left us with a tremendous void in our family but we will celebrate her and all the good she brought to this world.
Visiting hours are Friday December 2nd from 4 to 8 p.m. at Pizzi Funeral Home, 120 Paris Ave, Northvale, NJ (201-767-3050). A Funeral Mass will be celebrated Saturday, December 3rd, 2022 at 10:00 AM at Queen of Peace Chapel in Gate of Heaven Cemetery, 10 West Stevens Avenue, Hawthorne, NY with interment to follow. In lieu of flowers, donations in Margaret's memory may be made to The American Cancer Society.