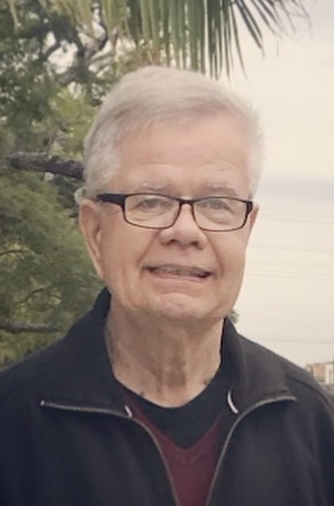 Richard Charles Wierer of Tappan, NY, entered into eternal life on December 8, 2022. He is survived by his loving wife Irma(née Pagayunan), son Christopher, daughter Jennifer with her husband Michael Waisome and new grandchild Xavier. He is also survived by his brother Ronald and sister Diane with her husband Hugh Hunt.
Richard was born on August 29, 1946 in Manhattan, NY to Irene (née Smiarowska) and Charles Wierer. He is lovingly referred to as Richie by his many friends and large global family. Married on December 18, 1976 at St Bartholemew (NYC), Richard and Irma lived in love together for 46 years first in New York then later split their time between Tappan, Los Angeles, and Miami.
The influence of his 40-year career in education with the NYC Board of Ed will last for generations. Known as intelligent, kind, and extremely generous, after retirement Richard nurtured his lifelong love of continual learning & travel – values he instilled and shared with his family. Never without pen and paper, he was always writing while listening to his other passion, music. An active organizer and philanthropist, he donated his time to various community organizations and served on his local parish council. His sweet smile never wavered and will live on in the hearts and minds of those who have the privilege of loving him.
Visiting hours are Tuesday, December 20, 2022 from 3-6 PM at Pizzi Funeral Home, 120 Paris Avenue, Northvale, NJ. A Funeral Mass will be celebrated Wednesday 10AM, December 21, 2022 at St. Anthony's RC Church, Northvale.
The funeral mass can be viewed through the livestream link below:
https://boxcast.tv/channel/richard-charles-wierer-funeral-mass-snewnpaik0lzexkmtrjs