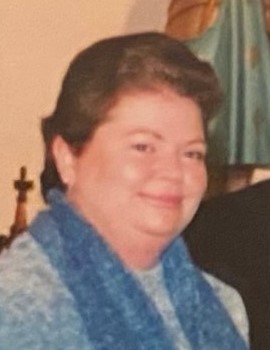 It is with great sadness that we announce the passing of our beloved sister Anne, or as we lovingly called her-Tootie, a nickname given to her by our father. Tootie was born on December 22nd, 1961 to Maude and James Nolan in Queens NY.
When she was 2 yrs old, the family moved to Blauvelt NY. Tootie grew up there and graduated from Tappan Zee High school in 1980. She then went on to attend Rockland Community College where she earned a degree in nursing.
Tootie was an LPN and worked at Nyack Hospital for many years and than went into the private sector as a home health aide.
In 1984, Tootie married her sweetheart Teddy Schultze and they settled in Campbell Hall NY.
Tootie and Teddy were soulmates who did everything and went everywhere together. They especially enjoyed spending their summers at Sand Beach at Highland Lake in NY
Tootie is predeceased by her Husband Teddy and her mother Maude and her father James.
She is survived by her (5) brothers-Thomas (Judi), Danny (Laura), Jimmy(Debbie), Johnny (Jeanine) and Patrick (Vanessa) -her (4) nieces-Kelly, Lesley, Melissa and Mia- her (6) nephews-Christopher, James, Nicholas, Kyle, Brian and Collin as well and many cousins and friends.
Our sister was a kind hearted soul and we will miss her.
A memorial service will be held on Thursday March 9th, 2023 from 7pm till 9pm at the Pizzi Funeral Home, 120 Paris Ave, Northvale, NJ 07647.