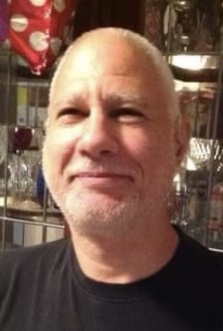 Michael A. Verdicchio, 62, of Maywood, NJ, formerly of Hackensack, NJ, passed away on Tuesday, March 7, 2023. He was predeceased by his loving parents, Dominick and Marie, his brother Carmine and his sister Marie Orsini. Michael is survived by his loving brothers; Anthony and wife Rosemary, Joseph, Gerald and wife Debra and Frank. He was also the long-time boyfriend of Gladys Mosley, the cherished uncle of many nieces and nephews and a dear relative and friend to many others.
Michael was born with many health problems but despite that he was always fun-loving with a great sense of humor. Michael loved to be the life of the party and always had his family and friends laughing with his funny words and comments. Michael's famous WAH WAH is something he will forever be remembered for! He loved his family dearly and will be missed by all who knew him.
Visiting hours are Sunday, March 12, 2023 from 2-6 PM at Pizzi Funeral Home, 120 Paris Ave, Northvale, NJ.
In lieu of flowers, donations in Michael's memory may be made to The Lake Drive School for the Deaf, 10 Lake Drive, Mountain Lakes, NJ 07046 (973) 299-0166.
www.pizzifuneralhome.com