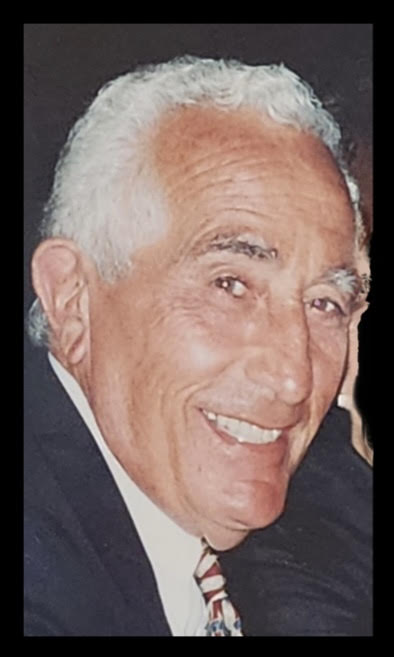 It is with heavy hearts that the Caggiano family announce the passing of its patriarch, Michael. He went to be with our Lord and Savior on the morning of May 10th, passing peacefully at Holy Name Hospital. Michael is survived by his two sons, Michael Peter, and his wife Meredith and daughters Ava and Gia, and Stephen, and his wife Casi and daughter Alexandra Marie, sister-in-law Linda, as well as nieces, Laura Ann, Kathleen, Tracy and Catherine, and nephews Michael Anthony, Kenneth and Brian. Michael was predeceased by his loving wife of 62 years, Carol.
Michael was born in 1936 in Bronx, NY to Laura Caggiano (née Petti, née DeLisi) and Vincenzo Caggiano of Benevento, Italy. Tragically, he lost his father only 6 months later and was raised by his devoted mother and doting aunts and uncles, of which there were many. Along with his older brother, Anthony, he led an adventurous life, which included many games of baseball, stickball and the occasional fisticuffs with the neighborhood kids, which he relished almost as much as playing shortstop.
Michael loved baseball most of all and honed his ability at the sport, eventually advancing to the northeast farm leagues where he predictably played shortstop. His mother was afraid for his safety and feared injury from the sport, considering it a game for ruffians. Due to her concern she refused to attend any games until one big game that my father pleaded with her to attend. She acquiesced and was witness to my father being knocked out cold after being hit in the head by a line drive. That was the first and last game that his mother would attend.
Michael served as a corporal in the U.S. Army during the Korean War in Heidelberg, Germany. His mathematical and technical ability caught the attention of his commanding officer who promptly assigned him to the base's ENIAC computer that Michael used to decode North Korean military communications. His work most assuredly saved many lives.
Michael started his career as a messenger for Wall Street brokerage firms, ferrying stock certificates between financial institutions. Eventually, he identified a business opportunity amongst the Paperwork Crisis in the 1960s, which predated wide scale computerized trading and electronic stock delivery. His innovation in this field was paralleled only by Ross Perot, who abandoned the effort during EDS' ownership of duPont, Glore Forgan. Michael admitted that Ross had the drive and the talent, but underestimated the size of the challenge to computerize Wall Street.
Michael sold his first company shortly thereafter. After a brief period of semi-retirement, he created Security Pacific Clearing Corporation in 1979 as a division of Security Pacific Bank in Los Angeles, CA. This effort eventually became the Sequor Group, which operated until the bank was sold to Bank of America in 1991. Post-sale, Michael enjoyed a long and well-deserved retirement.
Michael's passion was golf and he enjoyed countless rounds with great friends and business associates. He was in his natural habitat on the golf course and the clubhouse, where he enjoyed playing cards with his golf buddies. He cherished the sport and the relationships that it introduced and helped foster.
Visiting hours are Friday, May 12, 2023 from 4-8 PM at Pizzi Funeral Home, 120 Paris Ave, Northvale. A Funeral Mass will be celebrated Saturday, May 13, 2023 at 10 AM at St. Anthony's Church, Northvale with interment to follow at Rockland Cemetery, Sparkill, NY.
In lieu of flowers, donations in Michael's memory may be made to the Alzheimer's Association, www.alz.org.