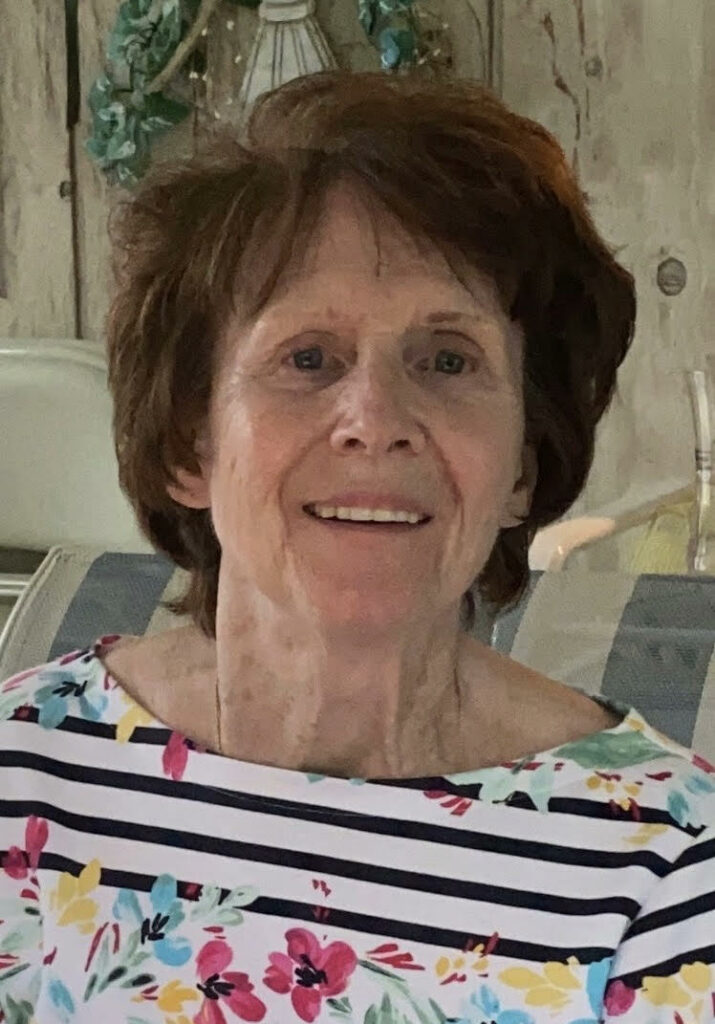 Carole Frances Stonitsch, caring wife, mother, grandmother, sister, daughter, and aunt, passed away on August 29, 2023, the date of her and her husband's 59th wedding anniversary, after a long struggle with posterior cortical atrophy, an atypical form of Alzheimer's disease. Carole was 81 years old.
Carole was born to Muriel and William McGinnis on August 7, 1942, in Peekskill, New York. Her family moved to Queens, New York, in 1952, and she became a grammar school classmate of Peter Stonitsch. Carole and Peter were married on August 29, 1964, and their two children, Laura and Peter, were born in 1965 and 1969, respectively. They lived in Jamaica, Queens, and Kings Park, New York, before moving to Harrington Park, New Jersey, in 1974. In her early years in Harrington Park, Carole was a cub scout den mother, a member of the Junior Women's Club, and a Eucharistic minister at Our Lady of Victories R.C. Church. In recent years, she was a member of Club 60, a senior club in Harrington Park.
In 1979, Carole enrolled in the licensed practical nurse program at Holy Name Hospital. Despite being the eldest LPN candidate and a mother of two children ages 13 and 9, she graduated at the top of her class. She went to work at Holy Name Hospital in their hemodialysis unit. The beginning of her career coincided with the start of the AIDS epidemic, and when little was known about this devastating disease, Carole and her coworkers fearlessly and compassionately cared for these patients when they needed hemodialysis. She retired from nursing in 2006 when her disease first presented itself.
Creative throughout her life, Carole sewed and enjoyed needlepoint and crewel; later on, she spent many hours painting beautiful ceramic pieces that decorated her home and were treasured gifts for her family. She also enjoyed gardening, reading, music, and holiday family gatherings. She was devoted to her grandchildren. When they were young, she helped to care for her son's children and she hosted her daughter's children for special visits in the summer. Carole looked forward to family summer vacations in Cape May, New Jersey, a 20+-year tradition she initiated with the birth of her first grandchild, and to special anniversary trips to faraway places.
Carole is survived by her devoted and loving husband of 59 years, Peter; her daughter, Laura Polly (Kris); her son, Peter Stonitsch (Regina); her grandchildren, Caroline Polly, William Polly, Nina Stonitsch, and Peter Stonitsch; her sister, Roberta Ruocchio (Hank); her sister-in-law, Monica Ottomanelli (Frank); and her nieces, Robin, Anne Marie, and Kristine, and her nephews, Christopher and William. She was predeceased by her 100-year-old mother, Muriel McGinnis, in 2018 and her sister, Virginia Savastano, in 2015. Her father, William McGinnis, passed away in 1984.
Visiting hours are from 4:00 p.m. to 7:00 p.m. on Friday, September 1, 2023, at Pizzi Funeral Home, 120 Paris Avenue, Northvale, New Jersey, 07647. A Funeral Mass will be celebrated at 10:00 a.m. on Saturday, September 2, 2023, at Our Lady of Victories R.C. Church in Harrington Park, New Jersey, with interment to follow at Rockland Cemetery, Sparkill, New York.
www.pizzifuneralhome.com