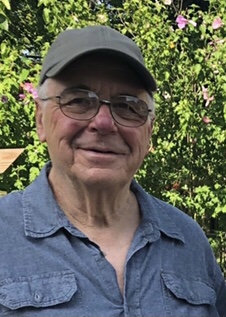 John DiFabio, of Harrington Park, entered into eternal life with our Lord on May 15, 2021 at the age of 74 after courageously battling a variety of health issues for more than two decades.
John was born on December 22, 1946 to the late Carl and Olga DiFabio in Washington Heights, NY. As a young child he moved to Bergen County growing up in Northvaleand moving to Harrington Park in 1970 where he made his home and raised his family.
John was a veteran of the United States Navy, proudly serving on the USS Independence during the Vietnam War. He was an expert and hardworking mechanic whoappreciated the challenge of solving a tough problem. He was an active member of his community and particularly loved coaching little league sports while raising three boys. Known as "Mr. D", he was a second father to many of his sons' friends throughout their lives. John was a life-long member of St. Anthony's Catholic Church in Northvale and an active member in American Legion Post 272.
John will be remembered by family and friends alike for his willingness to help anyone who had a need. He was always willing to pick-up, drop-off, or come watch one of his beloved grandchildren. He was always willing to take a ride with a friend who wanted company or give a ride to a friend who needed a lift. He always had time to discuss a problem, offer advice, or just sit on a porch, a patio, or over a cup of coffee and talk.
John is survived by his wife of 53 years, Jeanne, three sons, Michael DiFabio (Gwen) of Caldwell, NC, Dan DiFabio (Christine) of Westwood, and Tom DiFabio (Erin) of Pearl River, NY; a sister, Barbara Harm (Richard) of Northvale, and numerous nieces, nephews, and cousins. Lovingly called "Pop", he also leaves behind six grandchildren, Jack DiFabio, Isabel DiFabio, Sierra DiFabio, Luke DiFabio, Ella DiFabio, and Charlotte DiFabio.
In addition to his parents, John was preceded in death by his sister, Mary Lou.
The family will receive visitors on Tuesday, May 18 from 4:00 pm – 8:00 pm at Pizzi's Funeral Home in Northvale. A celebration of John's life will be held on Wednesday, May 19 at 11:00 am at St. Anthony's Catholic Church in Northvale.
In lieu of flowers, please consider making a donation inmemorial to the St Anthony's Catholic Church by mail at 199 Walnut Street, Northvale, NJ 07647 or to Valley Hospice by mail at 15 Essex Road, Paramus, NJ 07652.