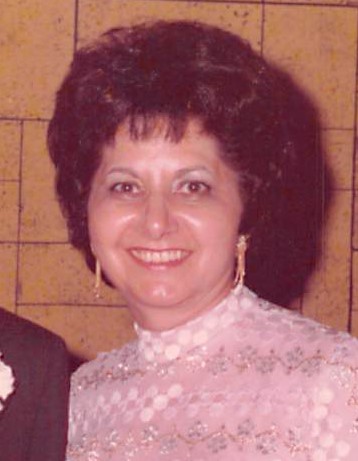 Shamera Arakelian (nee Garabed), 97, of Emerson, formerly of Teaneck, passed away on Saturday, October 3, 2020. Beloved wife of the late James. Loving mother of Cindy Germain (late husband Bruce), Greg (wife Sheila) and Gary (late wife Dale). Proud grandmother of Christopher (Michelle), Ryan (Kelly), Jonathan (Kristie), Jeremy (Ellen), Meghan (Sean), Michael, David, Daniel (Kylah), Stephen and Joy. Adored great-grandmother of Christopher, Samantha, Charlotte, Noah, Madison, Owen, James, Adam and Henry. Dear sister of the late John and Joseph.
She was a devoted Christian, deeply committed to her faith. Shamera was one of the founders of St. Mark's Syrian Orthodox Church in Hackensack.
Shamera dedicated her life to serving her church and to helping others. She was an active member of the Ladies Auxiliary organization at St. Mark's. But she went well beyond that. She spent virtually every weekend cleaning the church and helping to prepare food for the Sunday luncheons.
Shamera was an embroiderer at Frueh Bros. in Westwood for many years.
Shamera was a true servant of God. Everything she did was guided by her faith, her love of family, and her passion to help other.
A Funeral Service will be held Wednesday at 9 AM at the Assyrian Orthodox Church of the Virgin Mary, Paramus with interment to follow at George Washington Memorial Park, Paramus.