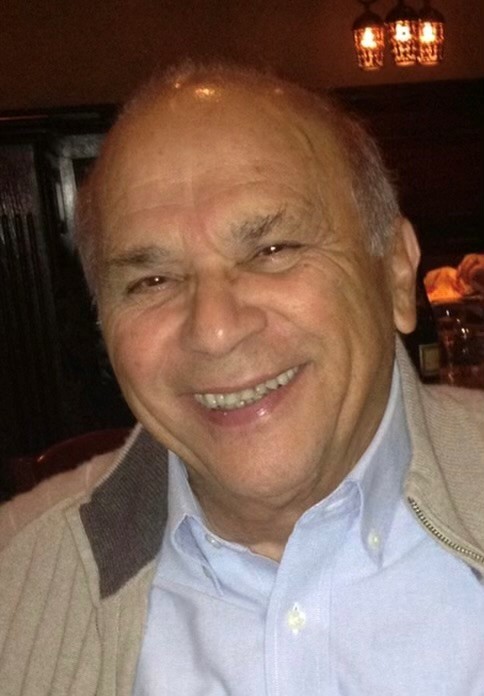 Joseph L. Ascolese of Norwood, NJ.
August 9, 1934 – January 6, 2022
Died in Englewood after a long illness at the age of 87. He is survived by his wife of 62 years, Joan M Ascolese (nee Ahrens of New Milford), daughter, Janet and son, Greg and his wife, Yoshiko and his four grandchildren, Kevin, Kara and her husband Chris, Miyako and Louis.
Born in Hoboken. Moved to Norwood at 5 years old. Graduated Tenafly High School 1952. Graduated Clarkson College of Technology in Potsdam, NY in 1956 with a Bachelors of Science in Electrical Engineering on Army ROTC scholarship. Upon graduation, Joe started full time as an electrical engineer with Bendix in their Flight Systems Division. In parallel, Joe was a US Army Signal Corp Reservist and in evenings studied for his Masters of Science in Electrical Engineering at Stevens College and graduated.
During his 61 year career with the Flight Systems Division of Bendix, later acquired by Allied Signal and Honeywell, Joe worked as a design engineer, engineering manager and program manager on the development and production of leading edge digital flight instruments for major military and commercial aircraft as well as the Lunar Excursion Module (LEM) which landed on the moon. In total, Joe worked for Flight Systems Division for 61 years, from 1956 until his retirement in 2017 at the age of 83 and was honored by the Honeywell CEO at his retirement ceremony as the longest tenured engineer.
Joe was devoted to the borough of Norwood and was active as a Little League Baseball Coach, President of the Board of Education, Planning Board Chairman and was active in the Immaculate Conception RC Church parish.
Visiting hours are Sunday, January 9, 2022 from 2-5 PM at Pizzi Funeral Home, 120 Paris Ave, Northvale (201-767-3050). A Funeral Mass will be celebrated Monday, January 10, 2022 at 10 AM at Immaculate Conception RC Church, Norwood with interment to follow at Rockland Cemetery, Sparkill, NY.
In lieu of flowers, donations in Joe's memory may be made to the Alzheimer's Association, www.alz.org.