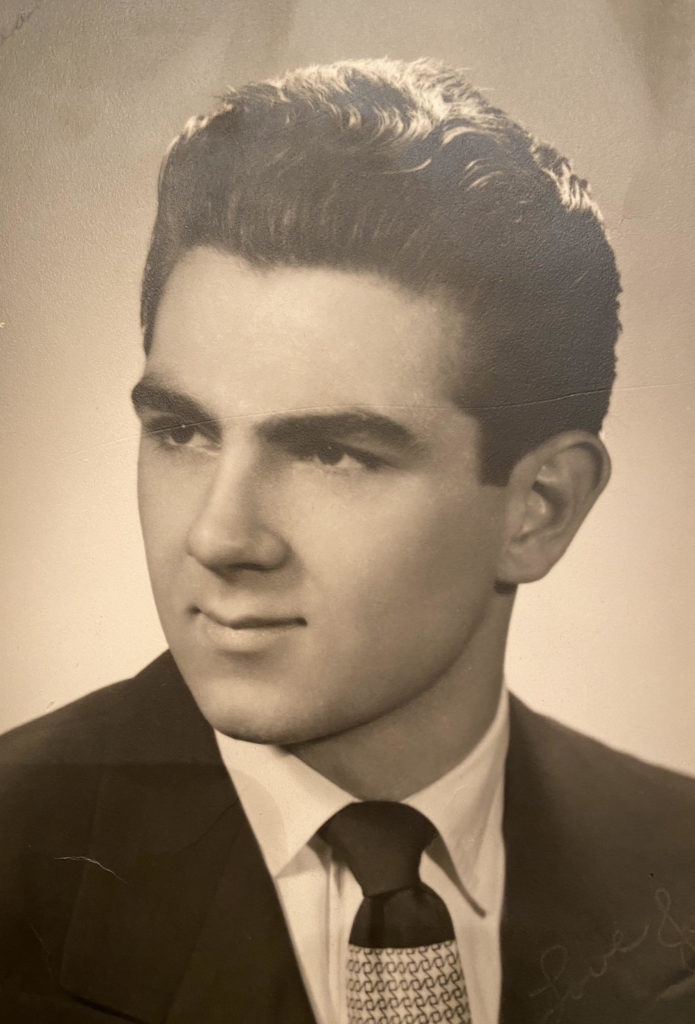 Joseph Capria Jr. passed away peacefully at his home on October 4, 2022 at the age of 89 years . Born in Newark, NJ on July 9, 1933, Joe lived most of his life in Clifton and in Old Tappan, NJ.
Joe attended Clifton High School and later Seton Hall University earning a Bachelor of Science Degree in Chemistry. Joe then proudly served in the US Army where he was stationed with the 2nd Medium Tank Battalion, 3rd Armored Division at Ayers Kaserne as part of the US Army's Occupation Force in Kirch Goens, West Germany.
Upon returning from military service, Joe continued his education and began teaching science, first at Clifton High School and then at the Sayreville Middle School and Sayreville War Memorial High School. After a distinguished career that spanned over 35 years Joe retired in 1996.
Joe was then able to fully indulge his love of travel, participation in clubs such as the Old Tappan & Rivervale Seniors, Sons of Italy, Canal Society and other organizations, while socializing with his beloved wife Gloria. An avid country music fan, Joe would always have "Hank" playing in the background. Joe and Gloria extensively travelled throughout the country and the world on numerous trips. If the couple was not away on a trip, you could find them off here or there in Joe's prized Corvette. As a couple, Joe and his wife were involved with numerous community services and activities such as feeding the needy or participating in town committees. They were also highly involved with their church, St. Pius X.
Joe was predeceased by his parents, Joseph Sr. and Anne and his son Joseph III. Joe is survived by his loving wife Gloria, his daughters Donna and her husband Ken of Washington Township, NJ, Linda and her husband Jim of Marlboro, NJ, and Michelle and her husband Ed of Cedar Grove, NJ. Joe was especially proud of his five grandchildren Alexis (Nicholas), James (Jacqueline), Jaclynn, Nicole and Ryan and their significant others Joseph and Allie.
Visitation will be Tuesday, October 11, 2022 from 9 AM to 10:30 AM at Pizzi Funeral Home, 120 Paris Avenue, Northvale, NJ. A Funeral Mass will be celebrated at 11 AM at St. Pius X RC Church, Old Tappan, NJ with burial to follow at Rockland Cemetery, Sparkill, NY.
In lieu of Flowers, the family asks that donations can be made in Joe's name to American Heart Association.