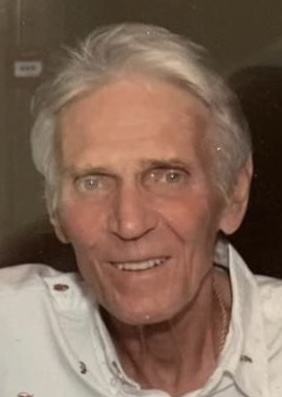 Edward J. Lynch, 76, of Blauvelt, NY, formerly of Mill Valley, CA, passed away on Thursday, November 3, 2022. He was predeceased by his first wife Leonora (nee Gibaldi) and second wife Danielle (nee Braunfeld). He was the loving father of Kevin Lynch and wife Isabel, Stephen Lynch, Sean Lynch and Noelle Lynch and her husband Travis Martin. Cherished grandfather of Colin, Brandon, Anabel, Redd and Indigo. Dearest brother of Barbara Shaw, Lori Vazquez and the late Stephen Lynch. He is also survived by many loving relatives and dear friends.
Eddie was an actor in the Screen Actors Guild and a member ofLocal 751(ticket sellers). He Started out his life on the West Side of Manhattan (Hell's Kitchen) in the shadows of the great Broadway Theatres. That was where he was first exposed to the talent and creativity of the entertainment arts. He developed a love of the creative process and the endless possibilities that acting roles could provide.
At the start of High School, his family moved up to the country, to Blauvelt, NY, where he became the first of three generations to attend Tappan Zee HS. He was a member of the first graduating class at its current location and got his first taste of the stage by participating in the school plays (to Rave reviews by his account….lol) After which, he went on to Rockland Community College, where he played on the Soccer team and received an associate's degree.
Eddie then went on to attend the American Academy of Dramatic Arts to focus on, and enhance his flair for the dramatic. Having already been an accomplished story teller, his formal acting education not only helped push him into a career in the arts, but helped to bring his storytelling ability to the next level.
He followed many of his family and friends into a job in a Broadway Box Office, where he eventually rose to the roll of Treasurer. His creative side was eventually too much to ignore and he ventured out into the world of acting.
Eddie had a knack for making, and keeping friends. Many of these friendships have lasted lifetimes, and he was very proud to call so many people his friends. Eddie loved his family and was always supportive, caring and protective of anyone in his inner circle.
He worked on many projects behind and in front of the camera, he was a writer, a producer and recruiter on multiple creative projects. He never backed down from a challenge, never deemed a project impossible to achieve and always went the extra mile for the sake of a good story or to get a laugh. He was loved by many and will be missed by all who knew him.
Visiting hours are Sunday, November 20, 2022 from 2-5 PM at Pizzi Funeral Home, 120 Paris Ave, Northvale (201-767-3050). A Funeral Mass will be celebrated Monday, November 21, 2022 at 11:00 AM at St. Catharine's RC Church, Blauvelt, NY.
www.pizzifuneralhome.com