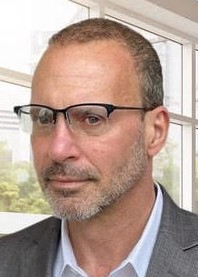 Robert "Bob" Ross Gullo of Califon, New Jersey, entered into eternal life on February 1st, 2023. He is survived by his son Rob, mother Joan, sister Debbie, loving girlfriend Jill, and beloved dog Esa.

Bob was born on March 16th, 1965, in Brooklyn, New York to Joan and Ross Gullo. Growing up in Sayreville, New Jersey, with his loving family, he made many beautiful friends and memories. From dirt bike riding in the brick quarries to wrestling with his buddies in high school, he was always up to something that he enjoyed. Bob made sure to spread those joys to his son, Rob, who grew up dirt bike riding in Bob's backyard and wrestling from an early age where his dad was always there cheering him on.
Bob was also a successful business owner; he founded Electronics Design Group in 1987 and proudly served as its president until his retirement in 2022. But his business came second to his son and family, as making memories with them was the most important thing in his life.
Bob also had a deep passion for wrestling; anyone who knew him knew how much he cared about the Pearl River wrestling community and the time, sweat, and tears he contributed to the program. Bob sought to inspire younger generations to get involved with wrestling at an early age because of the many life lessons the sport teaches. Despite not ever having lived in Pearl River, he made a lasting impact on the community and the young athletes of the town.
A Funeral Mass will be celebrated on Friday, February 10th at 11 AM at the Church of Saint Margaret of Antioch in Pearl River, New York, with a Celebration of Life party to follow for his friends and family.
Just as Bob sought to make a difference in young athletes' lives through the sport of wrestling, in lieu of flowers, memorial donations may be made to: Beat the Streets National, an organization that does just that.