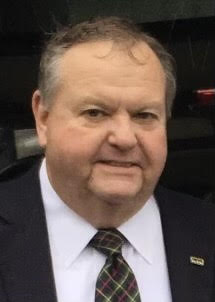 Robert L. Bechner, 72, of Palisades, NY, passed away on Wednesday, September 15, 2021. Survived by his daughters, Erin Bechner and Lori Mastrogiacomo; his brother, Br. Anthony J. "Buddy" Bechner; a grandson and his ex-wife, Roanne Fogle.
Bob graduated from Iona College in 1971. He was a police officer for the Port Authority and retired as Lieutenant after over 30 years of dedicated service. He was a member of the Port Authority Lieutenants Benevolent Association and the Drum Major for the PAPD Pipe Band. A devout Catholic, Bob was an active parishioner of Our Lady of the Sacred Heart RC Church where he was a member of the parish council.
Visiting hours are Tuesday, September 21, 2021 from 4-8 PM at Pizzi Funeral Home, 120 Paris Ave, Northvale, NJ (201-767-3050). A Funeral Mass will be celebrated Wednesday, September 22, 2021 at 10:30 AM at Our Lady of the Sacred Heart Church, Tappan, NY.
In lieu of flowers, donations in Bob's memory may be made to United Hospice of Rockland, www.unitedhospiceinc.org.
www.pizzifuneralhome.com