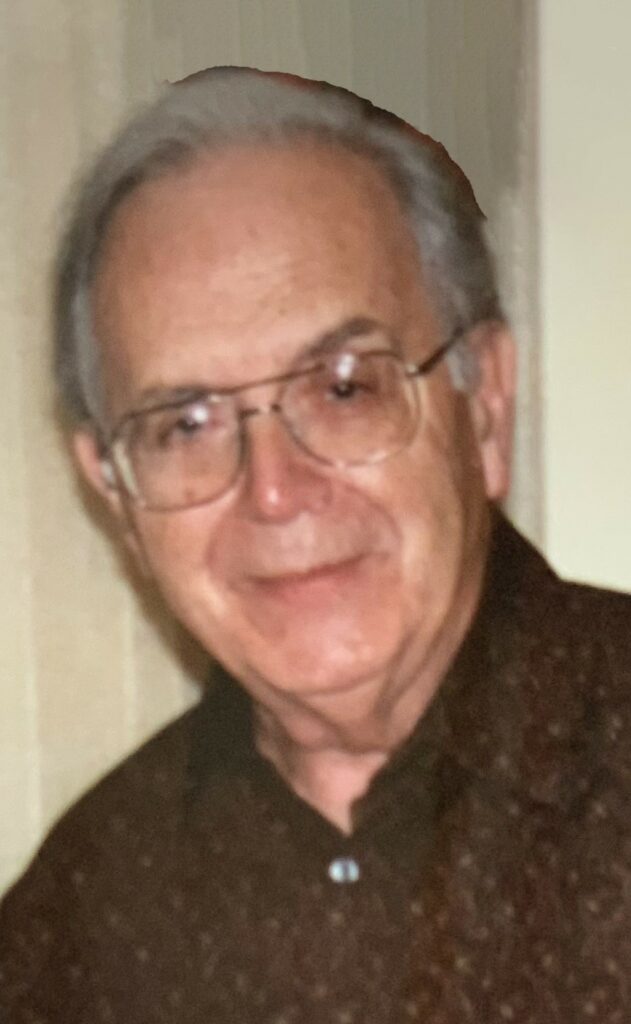 Robert Brunell passed away peacefully in his home November 5, 2023 at the age of 96. He was born in Oak Park, Illinois shortly after he relocated to New York where he met the love of his life, Doris. Attending Maritime Training Academy in New York City led to his career as a radio operator for the Merchant Marines during World War II in 1944. Robert was commissioned as the Communication Chief Radio Operator for the Armed Forces. His duties placed him on Atlantic crossing convoys on the Victory Transport Vessels, Rich Mountain and Sinclair HC. The destinations were to Liverpool, London, Neisse, and Palermo as part of the heroic effort to uphold freedom throughout the world.
However, his primary devotion was always to his family, his predeceased wife Doris, his adoring daughter Barbara Anne and his remarkable son-in-law Albert. Robert treasured his grandchildren Dr. Samantha DeMauro -Jablonski and Dr. Christopher DeMauro, as well as, their devoted spouses Dr. Mark Jablonski and Dr. Sara Bonamo-DeMauro. Robert eagerly awaited daily updates about his Great Grandchildren Madeleine, Vivienne, Clementine, Oliver and Julian Robert, celebrating their ongoing adventures and achievements. Robert was an avid skier, golfer, photographer, angler, gardener, and a devoted follower of his family's sporting events.
Funeral arrangements are entrusted to the care of Pizzi Funeral Home at 120 Paris Avenue, Northvale, N.J. 07647. Visiting hours are Thursday, November 9th from 4-7 PM.
Mass will be celebrated at St. Anthony's Church, at 199 Walnut Street, Northvale, N.J. 07647 at 9:30 AM on Friday morning November 10th. Interment will follow at the Redeemer Cemetery, 90 Chapel Road, Mahwah N.J. 07430
In lieu of flowers, please consider donations to St. Jude www.stjude.org or The March of Dimes www.marchofdimes.org.
Dad, Grandpa Bob, has left behind so many cherished memories, lessons and values that will remain in our hearts forever.
www.pizzifuneralhome.com