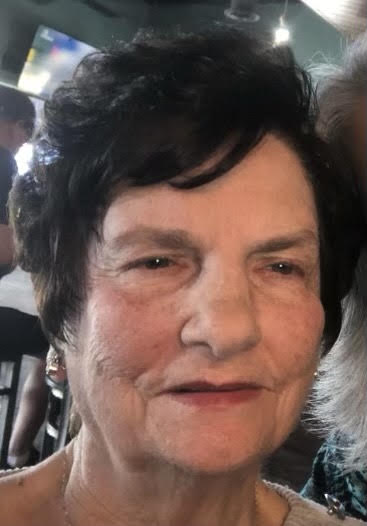 Joan Marjorie Braca (nee Sinanis) passed away peacefully on October 24th, 2022. She was born in Inwood, NY on Jan 30th, 1929. Joan was predeceased by her Mother and Father, her brothers Bill and Bob and her husband Ray of 50 years. She is survived by her son Greg, daughter Christina , daughter-in-law Tina, 6 grandchildren ( Kevin, Christopher, Amanda, Kayla, Marisa and Jenna ) and 5 great grandchildren ( Amina, Emmy, Malcolm, Audrey, and Gregory )
Mom, Grandma and Great Grandma, she was the most kind, patient and loving person in the family and we are all blessed to have had so many great years and memories with her. She was born in a different generation where values, toughness, integrity and family meant everything. She taught us all so much and will always be with us.
Visitation is Thursday, October 27, 2022 from 5-8 PM at Pizzi Funeral Home, 120 Paris Avenue, Northvale, NJ.  A Funeral Mass will be celebrated on Friday, October 28, 2022 at 10 AM at St. Augustine's RC Church, New City, NY with interment to follow at Loescher Veterans Cemetery, New Hempstead, NY.
In lieu of flowers please make donations to The Humane society